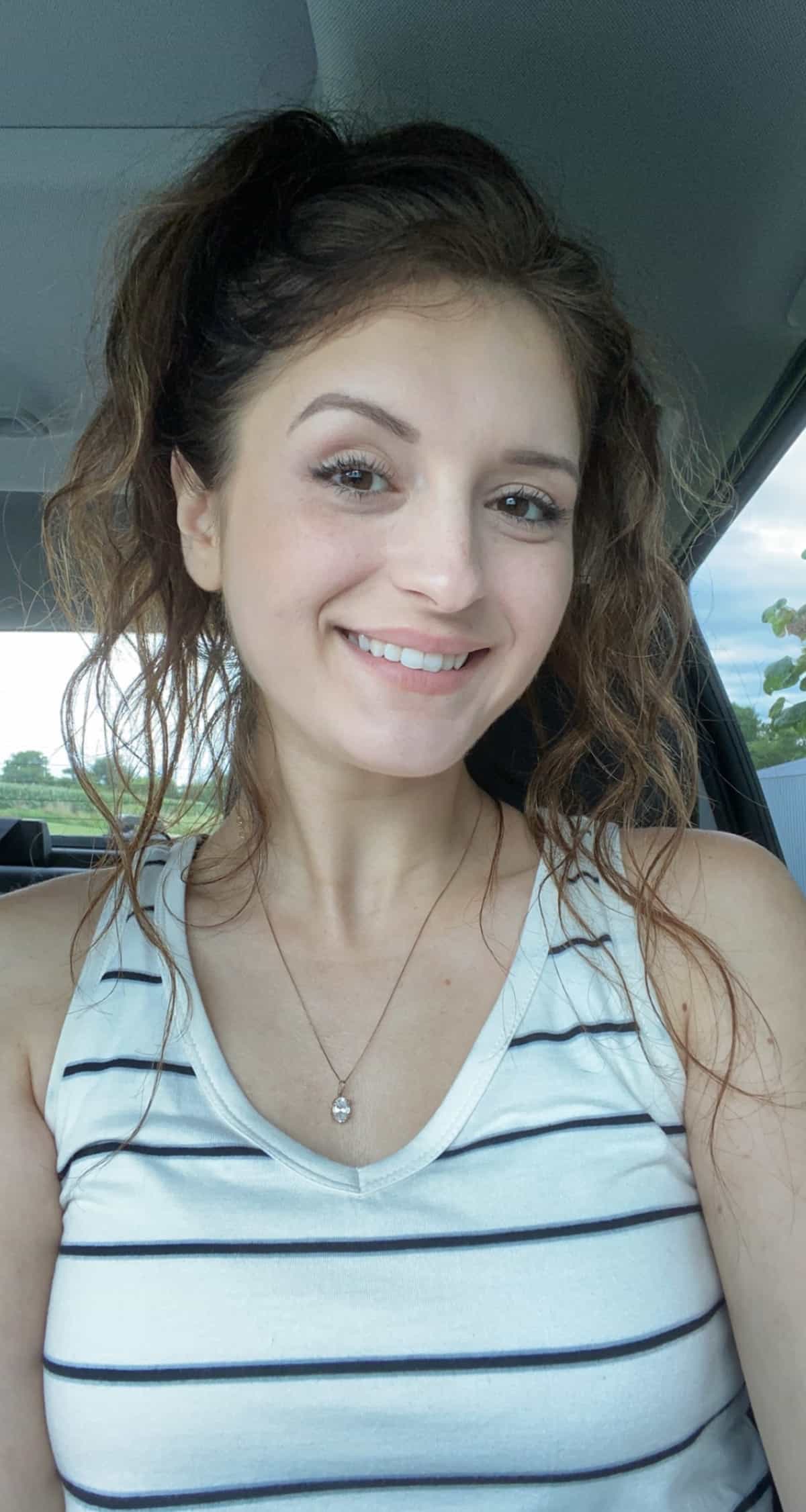 Hey there! I'm Kayla. I love putting together awesome recipes and sharing them with anyone and everyone!
I've never understood people who keep their recipes to themselves. I live for creating tasty food that makes other people as happy as it makes me! I am and will forever be a recipe sharer, which is one of my reasons for starting this blog.
When I married my husband, I didn't have much experience in the kitchen. But it didn't take me long to figure out that butter and sour cream can make anything taste good. There wasn't anything I made that didn't have dairy in it.

A couple of years into my cooking journey, I soon discovered that my body did not react well to dairy. It was a very difficult and drawn-out breakup, but I made it a mission to find foods that I can enjoy just as much and share with people who would find them just as delicious.

Cutting dairy also led me to the decision to eat foods that were simple and more nutritious. I believe that it's important to eat to fuel our bodies with food in a way that best supports it. Our diets can have a direct impact on our brain, gut, immune system, organs and so much more. When I eat my best, I feel my best. And so I love making wholesome dishes with clean ingredients. Not every recipe on the blog is going to be healthy, though. But that's because sometimes I think it's fine to enjoy a treat.

I created The Dairy-Free Menu because I wanted to give others like me a menu of options. Even if you aren't dairy free, most of these recipes can be made with dairy products. So there really is something for everyone who wants to eat a little better!

I hope you will try my recipes out, whether you follow them exactly or even change them up and make them your own! Whatever you do, let me know if you and your family enjoyed them. And if you did, then share on!
More About Me
I work full-time as a reading interventionist for elementary-aged students. I teach struggling readers how to read, and it's a really cool job.
In my spare time, I'm in the kitchen testing recipes, adding them to the blog, and making reels on Instagram and TikTok.
When I'm not working, I enjoy spending time with friends, family, my husband Jesse and our dogs: Phoebe (like Phoebe Buffay) and Jake.